Offering a complete service for structural steelwork in Toormina
Innovative design, forward thinking approach
K.T.R. Engineering Pty Ltd is proud to be recognised as a leading engineering firm in Toormina. Our comprehensive range of products and services extend from construction and repair of structural steelwork to sandblasting and excavation products.
We provide engineering solutions across a range of industries, and promise professional expertise, innovative design and cost-effective rates. For more information contact us today. 
Steelwork
If your project requires efficiency and reliability you can trust our engineering firm in Toormina. K.T.R. Engineering Pty Ltd is your one-stop solution with all projects managed completely in-house, minimising costs and guaranteeing a superior final result. Our engineers are able to complete any size of project, including :
Industry – factories, warehouses, mining sites
Commercial – shopping centres, office buildings
Domestic – houses, pergolas, verandas
Welding repairs – steel, stainless steel, aluminium
General repairs
Handrails
Stainless steel and aluminium fabrication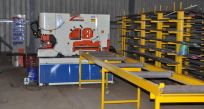 Earthmoving
Benefit from our years of experience and enjoy peace of mind for your next project.
Our modernise approach is also adapted to excavation as K.T.R. Engineering Pty Ltd can manufacture and supply a range of earth moving attachments, produced under our CROSSFLOW brand.
These durable and affordable products include :
Excavator buckets
Rippers
Tilt buckets
Rock grabs
Clean up buckets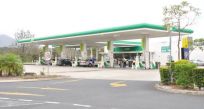 Contact Information
Address – 3 Buckman Close Toormina
Telephone – (02) 6653 1771
Email – sam@ktrengineering.com.au
ABN – 28002977451